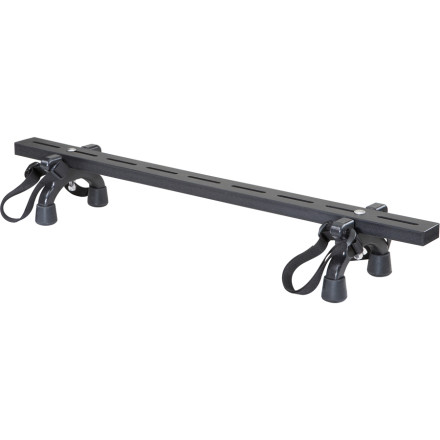 Colors
The Harmony Fishing Tool bar—finally, a way to mount rod holders, fish finders, and other accessories to your kayak without drilling holes.
Harmony's Fishing Tool Bar attaches to your existing kayak rigging, so you can mount your rod holders, fish finders, and other fishing accessories without making holes in your kayak deck. Use your deck pad eyes to attach the Fishing Tool Bar, or thread a leader line through the existing rigging hardware on your kayak deck. Harmony's Fishing Tool Bar, otherwise known as the Johnny Bar, makes it easy to attach lighting for your night trips and a GPS unit and compass for week-long adventures.
incredible price
Familiarity:

I've put it through the wringer
Showing this example of a johnny bar we've used for 9 years.
It began mounted to slidetrax in the sternwell of my Tarpon 160, when my 9-y-o daughter would tandem with me in that boat. It provided foot pegs, paddle leash, a rod holder, and a compass for her. That didn't last long, she was in her own boat in 2 years, and moved it to the dashboard of her Redfish 10. Get creative and attach anything you need to the johnny bar - rod holder, cleat, tool keepers, paddle leash, paddle clip, compass, etc. The legs move to any slot, and you can easily saw the bar to a narrower length to fit the width of your boat. Mounting it requires 4 deck eyes, hers is strapped through holes in foot peg rack. Note I have bungees running along each side for quick grab of anything - the two bungees will keep a single plano box, binoculars, etc.
Ron M.