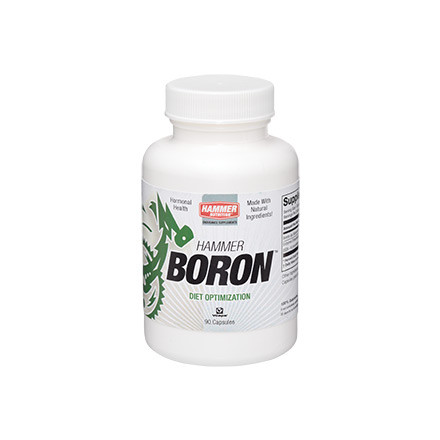 Colors
Minerals for mere mortals.
We all know that if you're going to train hard you also need to eat a healthy diet full of vitamins and minerals. Yet, we also know that sometimes life gets in the way and we don't get the nutrition we need. The Hammer Nutrition Boron Caps make up for mineral inadequacies in your diet and help maintain healthy bones.
When asked to name a few minerals, calcium, magnesium, and even the lesser known phosphorus probably roll off your tongue fairly easily. Boron isn't as easily listed, but the former three aren't able to function within your system without it. During periods of increased training volume or intensity, when you are at the greatest risk of depletion, Boron is vital to the production of anabolic hormones to maintain healthy bone mineral mass. Additionally, it helps to ensure complete recovery from efforts.
The Hammer Nutrition Boron is gluten-free and vegan-friendly. Recommended dosage is a single capsule daily. It comes in a bottle of 90 capsules.