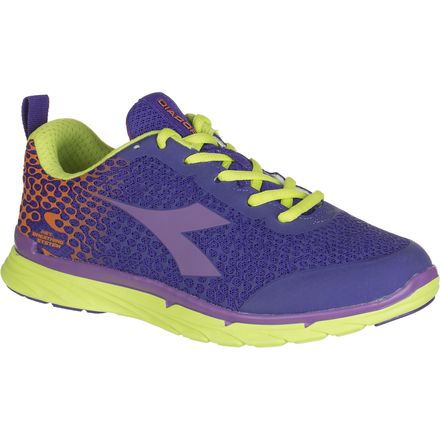 Colors

Detail Images
Before, during, or after your race.
You've gotten tired of stepping gingerly up to the podium on wobbly legs to accept your awards post-race, still in your cycling shoes, and you know you should show up to races in something a little more supportive than your five year-old flip flops. Lightweight and soft, Diadora's NJ-303+2 Women's Shoes make an easy, comfortable choice to wear while you're getting set up and waiting before a race, as well as afterwards, when your feet have worked hard and are ready for a rest.
If you're starting to dip a few toes into the world of triathlon, the NJ-303+2 also make a great shoe to pull on for your run leg. Not as firm and unforgiving as race flats, but still competitively light, the shoes are made with minimal Suprellsoft and nylon mesh uppers to allow for plenty of airflow and breathability, and are complete with a perforated, water-repellent insole that anticipates a variety of race conditions. The springy EVA midsole also includes a built-in waterproof membrane, and on the outsole, high-density rubber protects the shoe from premature wearing, making the NJ-303+2 a versatile, reliable option.