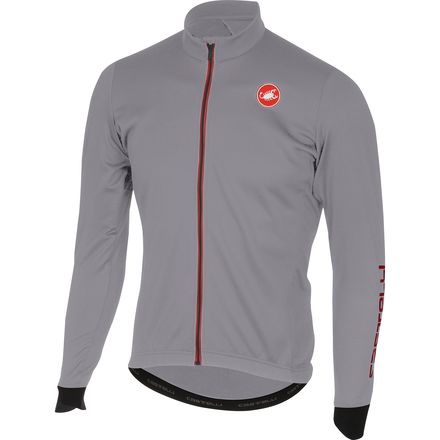 As He Would Have It.
According to Castelli lore, the one and only Costante Girardengo was, at one point in his vast cycling career, clothed by Vittore Gianni—who incidentally would be the foundation behind Castelli's creation. At any rate, if you haven't already inferred, the Costante Jersey pays homage to the late Giradengo with its merino wool fabric and timeless silhouette.
More specifically, the Costante features a uniquely crafted blend of merino wool and nylon. Castelli has decidedly called this fabric Nuyarn since the virgin wool is wrapped around a nylon core. This design reduces the chance of shrinking and prevents it from twisting around your body in an unsavory way.
If you're unfamiliar with the benefits of a merino wool fabric, allow us to give you a brief introduction. Merino wool manages moisture, maintains breathability, and provides subtle warmth, but it's also odor-resistant for enhanced performance, so you're able to transition from the saddle to the café in stride. Meanwhile, the nylon component of this fabric lends added durability and helps expedite the drying process. And while the merino wool and tribute inspiration might be enough to justify purchasing the Costante, the three rear pockets (complete with button closure), lightweight construction, and minimalist design only bolster its insatiable appeal.
Pay homage to the greats with this jersey
Merino wool blend lends adaptive moisture management
Nylon component assures ample durability
No-twist design lends a comfortable fit
Three rear pockets provide respite for necessities