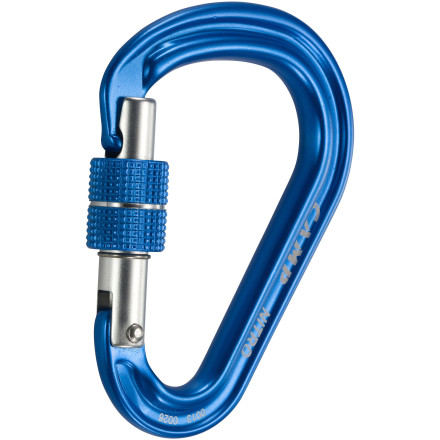 Colors
Light is as light does.
The HMS Nitro Lock Carabiner is Camp USA's lightest belay carabiner for climbers. I-Beam construction removes as much weight as possible without hindering the carabiner's strength. The screw gate slides smoothly, and the keylock nose prevents any snagging.

I-Beam construction
Screw gate locker
Keylock nose
Thin reinforced I-beam & wide pear shape makes this biner great for any TR master point or institutional rappel. The twist lock is super smooth and has not shown any signs of jamming even under heavy loads. Beautiful gate action has certainly made this my favorite HMS biner.
Nicholas F.