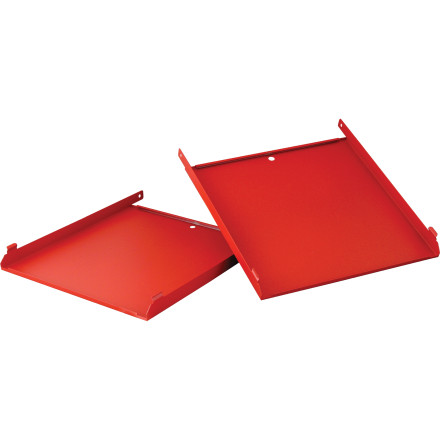 Colors
Organizational camp cook guru.
Camp Chef Folding Side Shelves conveniently hold cooking utensils, seasonings, and food while you cook with your compatible Camp Chef stove. These foldable shelves double as a lid for your camp stove, and they also provide protection from natural debris and mild precipitation.

The Folding Side Shelves are compatible with Camp Chef DB-60, Yukon, EX-60, SGP-60, and CT32LW (post-2010) stoves. If you're using an older EX-60 stove, check the model number on the front for compatibility. The older EX-60LW-2 model is compatible with these Folding Side Shelves; models ending without a 2 will not work.
Compatibility: DB-60, Yukon, EX-60, SPG-60, CT32LW (after 2010) stoves
Foldable side shelves double as stove lid
Two shelves included in box