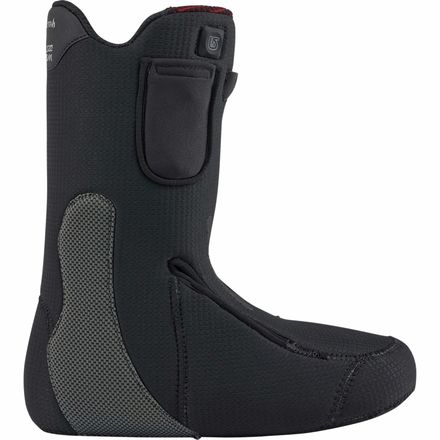 Colors
Frozen feet no more.
Tired of frigid feet that go numb after an hour of mid-winter riding? Alleviate your frozen feet with the Burton Men's Toaster Snowboard Boot Liner. This heated liner features battery-powered warmth, with low, medium, and high settings for optimum comfort on the coldest shred days of the season. As if the built-in heating unit isn't enough, the liner sports DryRide Heat Cycle fibers for prolonged heat retention.
The built-in battery lasts up to five hours, so you can ride without succumbing to winter's icy grip. It's rechargeable via micro USB for quickly boosting power levels at home or en route to the mountain. There's a Level 2 Molded EVA footbed for optimum support and shock absorption. For maximum convenience, it's compatible with any Burton Men's Boot.
Heated liner is compatible with all Burton Men's Boots
Low, medium, and high settings for optimum warmth
Built-in battery lasts up to five hours
Rechargeable via micro USB for convenience