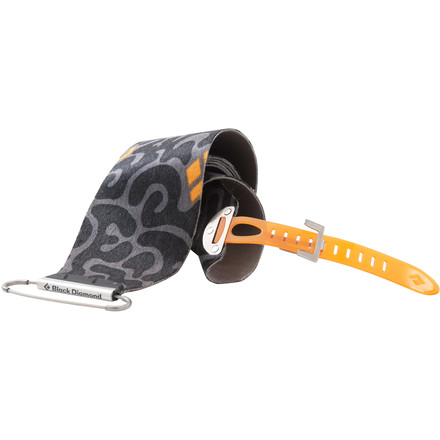 Colors
Get your glide on.
Black Diamond's GlideLite Mohair Mix Custom STS Climbing Skin are made from a mix of light, glide-happy mohair and tough nylon, so they provide a top-shelf balance of glide, grip, and lightweight for long approaches, steep climbs, and everything in between. The Custom STS skins are also pre-cut to length to save you trimming time, and have an adjustable STS tail clip and tail loop for solid attachment.

Mohair and nylon blend
STS adjustable tail clips
Adjustable tip loop
The black diamond glidelite is a good mixed mohair / nylon skin. My wife uses them for touring and she finds that the grip is good, and she especially appreciates the cool pattern. It makes her smile at every transition.

Like a lot of Black Diamon gear, these skins are a solid choice that will serve you well in the backcountry.
Will S.
Great Balance Of Weight & Grip
I bought these for their balance of weight via mohair and grip via nylon for my touring skis and love them. I particularly like the precut length aspect of the Custom STSes.
Than Volk
Unanswered Question
I have the Karhu Betty in 176cm: 117 80 105. If these stretch, would it be better to get the 167-174 length? Size recommendation?
lizzieanne