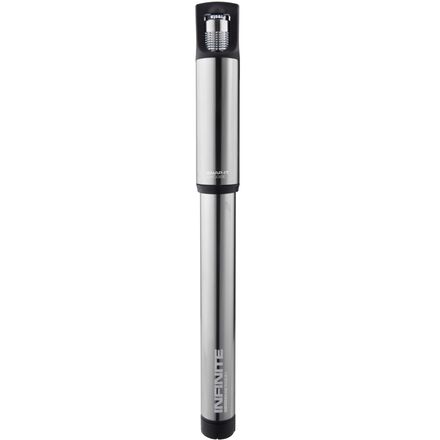 BirzmanInfinite Apogee Road Frame Pump with CO2 Inflator and Cartridges
View Larger Image
Colors
The best of both worlds.
No one really looks forward to getting a flat, but, like tax day or visiting your in-laws, it's one of those things that's just gonna happen. At least with the Birzman Infinite Apogee Road Frame Pump with CO2 Inflator and Cartridges, you'll be prepared for every (mild) catastrophe with the ability to fill both Schrader and Presta tubes with either air or CO2, depending on your preference.

Combining a traditional mini pump with a CO2 inflator seems like common sense, but the rarity of such equipment tells us that, apparently, it isn't. Birzman's versatile Snap-It Apogee head fits both valves and CO2 cannisters with a quick twist, and even boasts Air Lock technology that allows it to work as a shock pump. The Flex Hose screws off the pump body and stores inside for easy portability, and the included frame-mounting bracket has room for two CO2 cannisters as well as the pump itself.