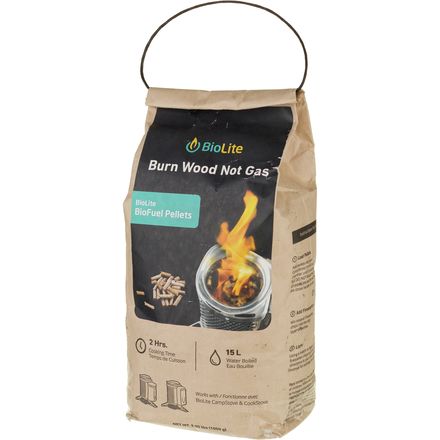 Colors
BioFuel Pellets
Get that camp dinner cooking with the BioLite BioFuel Pellets. Compatible with the BioLite CampStove 2, this bag of pellets provides up to two hours of cooking time with minimal refueling, keeping the whole gang well fed without relegating one person to staring at a fire the whole time. These pellets make it super easy to power your CampStove 2, helping you cook in an innovative and eco-friendly fashion. Bring them along for ultimate convenience, or as a back-up plan for those times when damp firewood is all you can find.

Hardwood pellets for use with your BioLite Campstove 2
Delivers two hours of cook time with hardly any refueling
Perfect as reassurance when camping in damp conditions
BioLite's ecosystem of products to cook, charge, and light your life off-grid.
Keith Reis
BioLite makes products that help you feel at home, off-grid, no matter where you are in the world. We design and build stoves, lights, and solar panels that harness the energy around you, ready for the next adventure or power outage.
Keith Reis
Keith Reis