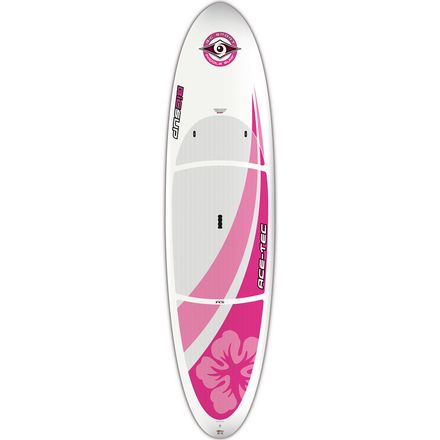 Colors

Detail Images
A high-performing board for water adventures.
Step up your overall SUP badassery with the Ace-Tec Performer Stand-Up Paddleboard from BIC SUP. An even volume distribution throughout this board creates a smooth, stable ride that's ideal for all conditions. The slight rocker throughout makes this board a champion on flat water, as well as being able to hold its own on big waves and small. A thruster fin setup with a removable Dolphin center fin and smaller side fins help hold you to a straight line or keep yourself pointed down the face of a big wave. To help you keep your footing, BIC SUP added a diamond groove deck pad, and a rear leash attachment ensures that even if you do take a tumble, you can still come up near your board. An Ergo-grip carry handle makes transport from the car to the shore a snap.
Some of the main performance characteristics of this board come from its Ace-Tec construction. The Ace-Tec design consists of a unique layering system that utilizes various types of fiberglass layered between durable styrene polymers. All of this adds up to a board that can shrug off shocks and dings that would leave other boards reeling, and just keep coming back for more waves and fun.
All-around performance design
Even volume distribution
Ace-Tec premium technology
Rocker profile
Thruster fin setup with Dolphin 10in and FCS M5 side fins
Diamond groove deck pad
Ergo-grip carry handle
Rear leash attachment point