Ben Sherman

Down-Filled Shirt Jacket - Men's
Item #BSH0001
Ben Sherman
Men's
M
L
XL
XXL
Chest

40.2in

(102.1cm)

42.1in

(106.9cm)

44.1in

(112cm)

46.1in

(117.1cm)

Waist

37.8in

(96cm)

39.8in

(101.1cm)

41.7in

(105.9cm)

43.7in

(111cm)

Shoulders

17.3in

(43.9cm)

17.8in

(45.2cm)

18.3in

(46.5cm)

18.7in

(47.5cm)
How to Measure:

For best results, take measurements over your underwear.

Chest:

Measure around the fullest part of the chest, placing the tape close up under the arms and keeping your arms down.

Waist:

Measure around the slimmest part of your torso.

Shoulders:

Measure across the top of your back from the tip of the shoulder to the other shoulder tip.
Select style & size:
Select options
Cancel

Select options

Black, L

Sale:$49.99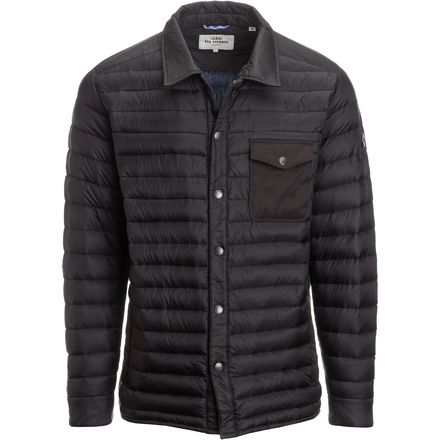 Colors
Frequently purchased together