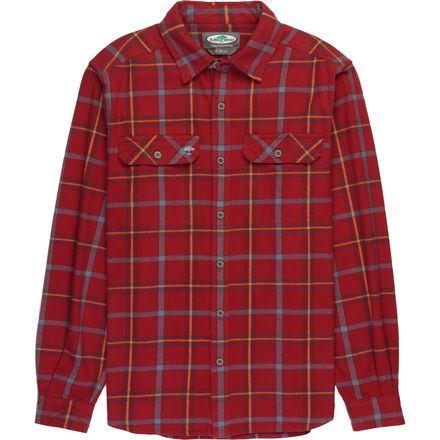 Bring out your inner lumberjack.
Whether you're chopping down trees or walking around town, stay warm with the soft, heavyweight fabric of the Arborwear Men's Chagrin Long-Sleeve Flannel.
Heavyweight cotton flannel
Regular fit
Two chest pockets
Tough shirt. Warm for lounging or moving outside
ashley.oelschlaeger2276580
This shirt is super comfy and I love it. But just know it's big for a large. Some flannel after you wash it shrinks a lot and fits tighter than your normal fit, this is not one of those. It's looser fitting in the arms overall and has a sort of baggy fit to it. Which is not a bad thing, it's roomy and super comfortable, very pleased just runs a bit big for a large which can be perfect if that's what you need.
Craig Armstrong