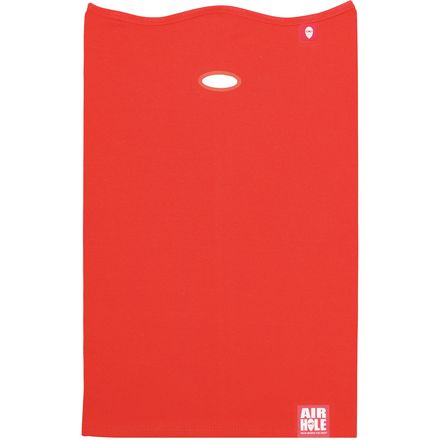 Colors
Being high and dry is a good thing.
Suffer through cold and clammy faces on the hill no more thanks to the Airhole Ergo Drytech Airtube. Built to wick sweat away from your skin, the Drytech fabric is made up of a high-performance microfiber that warms and comforts your skin through reliable moisture management. Its innovative ergo nose shape allows for it to be worn as either a neck gaiter or facemask comfortably, while the welded air hole ensures you have a clear passage for easy breathing and less condensation buildup.
High-performing facemask for cold, wet days on the hill
Moisture-wicking microfiber fabric offers dry, warm comfort
Ergo nose shape provides options for wear
Airtube Ergo Drytech Fit Guide
Our ergonomic Airtube takes our traditional silhouette and contours it to the face to provide the best possible comfort. This shape matches perfectly with your goggles to seal out the elements to keep you protected.

Drytech is a high performance microfibre fabric that wicks moisture and regulates your temperature. Our high density, fine yarn finish includes a DWR (Durable Water Repellent) coating to bead water and keep moisture away from your face making it ideal for all conditions and making it one of our most popular constructions.

Our Airtube Ergo Drytech masks feature our unique welded Airhole which is laser cut and heat transferred to the mask to provide a lightweight, minimal and technical finish. The Airhole allows breath to escape freely, avoiding the buildup of condensation to keep you warm, dry and your goggles fog free. A dry mask ensures all day comfort and no bad odors.
Brad G