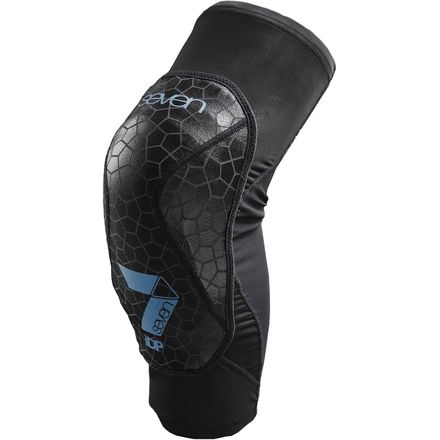 Colors
Keep a low profile.
Striking a balance between toughness, lightness, and packability, the 7 Protection Covert Knee Guards are perfect for rides where constant pedaling is essential but the terrain is rugged. Lighter and more flexible than the Control and with a removable one-millimeter hard knee cap and soft foams, the Covert has a polyester and spandex sleeve that provides a snug, slip-free fit without the need for straps or cinches.
A stretchy mesh panel provides plenty of sweat-defeating ventilation, and the packable nature of the Covert makes it easy to throw in your pack for the climb, before you slip it on to drop in. The removable padding also means you can throw it in the wash when it gets stinky, so you don't have to keep the windows down on the ride home.

Unanswered Question
How high off the kneecap should I measure in order to know my size? Thanks.
OBie
Hi, $89.95 for one or a pair? Thx
Jo Y.
Hey Jo,



They're sold as a pair! Feel free to reach out if you have any other questions or would like any help putting in an order for them! Cheers, Connor
Connor Johnson
7 Protection Covert Knee Guard
Kevin K